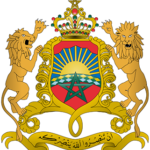 Morocco, officially referred to as the Kingdom of Morocco is a country located in North Africa with a population of nearly 34 million. Morocco has a coast on the Atlantic Ocean that reaches past the Strait of Gibralter into the Mediterranean Sea. Morocco has international borders with Algeria to the east, Spain to the north (a water border through the Strait and land borders with two small Spanish autonmous cities, Ceuta and Meillia) and Maurtania to south via its Western Sahara territories.  Morocco is the only country in Africa that is not currently a member of the African Union. However, it is a member of the Arab League, Arab Maghreb Union, Francophone, Organization of the Islamic Conference, Mediterranean Dialogue group  and Group 77. Morocco is also a major non-NATO ally of the United States.  
What Morocco Offers for Tourists: 
Morocco offers a taste of exotica for travelrs who are interested in discovering a moderate Muslim country. Morocco is the only North African country that offers tradition and modernity in the 21st century. Morocco boasts a combination of natural wonders, windy old medinas and an immense history. The top 10 places not to miss, when traveling to Morocco are: Djemaa El Fna Square, the Majorelle Gardens, the Mosque of Koutoubia, the Erg Chebbi Dunes, the Cascades D'Ouzoud Waterfalls, the Roman Ruins of Volubilis, the Todra Gorge, Ait Benhaddou Kasbah, Kasbah Taourirt and the Batha Musuem and Gardens. 
Morocco's ancient kasbahs, Roman ruins, breathtaking waterfalls, camel treks, overnight stays in the Sahara by an oasis and

mountainous

regions where one can hike or ski make it a diversified place to consider traveling to for a Morocco Private Tour.
Flying Time to Morocco & What Soul Adventure Morocco Offers:
Just 7½ hours flying time from east coast of USA, Morocco is a country that offers a travel experience like none other. Soul Adventure offers authentic "insider" journeys, tailor made tours and flexible trip schedules that allow you the freedom to explore as well as to choose your own travel companions. We at Soul Adventure will focus on you as the traveler, keeping in mind your complete expectations and interests. We will arrange for accommodation in some of the best Moroccan hotels and riads plus provide you with direct airport pick-up and return. We believe in giving our customers the best service at the most affordable prices.
Soul Adventure Morocco offers travelers to Morocco the chance to truly experience the spirit and soul of Morocco. We will provide you with a wide range of activities that suit your personal tastes, desires, and preferences. Soul Adventure Morocco gives travelers a chance to experience Morocco fully by touring the cities and interacting with the locals.
We guarantee you will "Discover the Best of Morocco" and offer a safe, friendly and authentic holiday experience that you can manage on your own timetable, at your pace. For many travelers who do not like packaged tours with strangers, Soul Adventure offers a range of personalized traveling options. The professionals of Soul Adventure will make all arrangements for sightseeing, accommodations, meals, private transport, local guides and other logistics. Once you arrive in Morocco, you can rest assured of a relaxing and fascinating holiday experience.
With Soul Adventure Morocco Private Tours you may choose (or combine) hiking, swimming or windsurfing on both Atlantic and Mediterranean beaches, historic/archaeological exploration, bargaining at bazaars and souks, hookah-fueled nights of singing and dancing, camel treks or a visit to Berber village where you can enjoy a meal with a family and explore old traditions in a peaceful atmosphere. Soul Adventure will make sure that the whole family is able to enjoy the holiday with a wide range of activities for everyone.
Morocco Private Travel by Plane
Morocco has thirteen international airports: Agadir, AI Hoceima, Casablanca, Dakhla, Fes, Laâyoune, Essaouira, Marrakech, Ouarzazate, Oujda, Rabat, the Imperial Cities Tangier and Tetouan. Royal Air Maroc, Delta and other leading international and charter airlines provide fast and regular services from major cities in Europe, North America and the Middle East. For example: Casablanca 7 ½ hours by air from New York City, is around 1 hour by air from Madrid and 3 hours from Paris.
Morocco Quick Facts

Kingdom of Morocco: (Al Mamlaka al-Maghrebiya) 
Capital of the country: Rabat
Biggest city: Casablanca
Language: Arabic (official), Berber dialects, French often the language of business, government and diplomacy 
Literacy:Total Population: [52%] Male: [66%]; Female: [44%]
Religion: Muslim
Government: Constitutional Monarchy
Chief of State: King Mohammed VI
Prime Minister: Driss Jettou
Area: 446,550 km² (56th biggest country in the world)
Population: 36 million
Area:172,413 square miles; slightly larger than California
GDP: $4,600 
Year of Independence: 1956
Currency: Dirham (MAD;DH) 100 Dirhams about 10 Euros / $13 US 
Notes: DH 10, 20, 50, 100 & 200. 
Coins: DH 1, 5 & 10/5, 10, 20 & 50 centimes 
Calling code: +212
Local Time in Morocco: Greenwich Mean Time
Weights & Measures System in Morocco: Metric 
Population Density: 72 People per square kilometer 
Age of Population:
0-14yrs Males: 5,355,388; Females: 5,156,762
History of Morocco
Berber Morocco
The area of present-day Morocco has been inhabited since Neolithic Time (since 8000 BC), a period when the Maghreb was less arid than it is today. The Amazigh people, commonly referred to as Berbers or by their regional ethnic identity (Chleuh), most likely arrived at roughly the same time as the inception of  in the region. In the classical period, Morocco was known as Mauretania, although this should not be confused with the modern-day country of Mauretania.
Roman & Pre-Roman Morocco
North Africa and Morocco were slowly drawn into the wider emerging Mediterranean world by Phoenician trading colonies and settlements in the late Classical period. The arrival of Phoenicians heralded a long engagement with the wider Mediterranean, as this strategic region formed part of the Roman Empire, as Mauretania Tingitana. In the fifth century, as the Roman Empire declined, the region fell to the Vandals, Visigoths, and then Byzantine Greeks in rapid succession. During this time, however, the high mountains of most of modern Morocco remained unsubdued, and stayed in the hands of their Berber inhabitants.